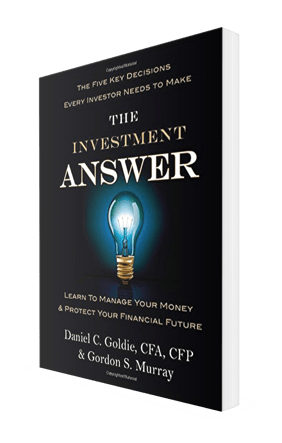 The Investment Answer is the step-by-step field-guide to stress-free, jargon-free financial advice. Written by renowned financial advisors Daniel Goldie and Gordon Murray, this book is useful for all investors from the inexperienced young professional to the seasoned executive.
The book addresses the following investment questions:
Should I invest on my own or seek help from an investment professional?

How should I allocate my investments among stocks, bonds, and cash?

Which specific asset classes within these broad categories should I include in my portfolio?

Should I take an actively managed approach to investing, or follow a passive alternative?

When should I sell assets and when should I buy more?
Please Note: Limited Quantities Available - Get Yours Today!